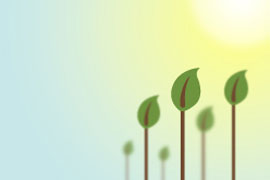 Castlewood Canyon State Park
2989 South State HIghway 83, Franktown, CO 80116
Nature lovers and groups enjoy environmental diversity on several hiking trails ranging from mild to moderate. The trails range from .5 to 4 miles and can be combined for longer journeys. The winding Cherry Creek flowing along the canyon floor provides wonderful rest stops. Pets, on a leash, are welcome on most trails, except the new East Canyon Preservation Area trail.

The natural amphitheater and the Bridge Canyon Overlook gazebo perched on the edge of the canyon are unique places for weddings or other outdoor ceremonies. Casual groups and families enjoy the picnic areas at both entrances.
Remnants of geologic and local history combine when the then Castlewood Dam burst in 1933, sending a 15-foot-high wave of water into Denver. Ruins of the original ill-fated dam and the historic homestead still exist for hikers to see.

Castlewood Canyon is a day use park. Current park hours are from 8:00 AM to 5:00 PM. Sorry, there is no camping.

Inbound gates are closed one hour prior to park closure, at 4:00 PM; both gates are locked, promptly, at 5:00 PM.
Phone Number:
303-688-5242
Website:
parks.state.co.us/Parks/CastlewoodCanyon/Pages/CastlewoodCanyonHome.aspx
Features: