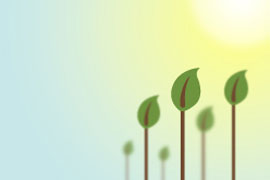 Arkansas Headwaters Recreational Area
307 West Sackett Ave., Salida, CO 81201
The Arkansas Headwaters Recreation Area (AHRA) is recognized as one of the nation's most popular locations for whitewater rafting and kayaking on the Arkansas River - the most commercially rafted river in the United States!
The AHRA – and its avid patrons – follow the beautiful but unpredictable, wild-to-mild river for 150 miles from the historic town of Leadville, through the Sawatch mountain range and Colorado's tallest mountains, all the way down to Pueblo on the edge of Colorado's plains.

Boaters can find anything from roaring Class IV and V rapids to milder Class II and III sections, which are ideal for beginner and family trips. The upper Arkansas River is the most popular whitewater boating river in the United States. On any spring or summer day, hundreds of private and commercial rafters and kayakers will challenge the churning rapids or glide through the calmer sections of the Arkansas.

AHRA visitors also enjoy fishing, hiking, camping, picnicking, wildlife watching, mountain biking, rock climbing, and even gold panning along the river's shores, deep canyons, broad valleys and towering mountain peaks found within the upper Arkansas River valley.
Phone Number:
719-539-7289
Website:
parks.state.co.us/Parks/ArkansasHeadwaters/Pages/ArkansasHeadwatersHome.aspx
Features:
Camping
Wildlife
Hiking
Backpacking
Horseback Riding
Bicycling
Fishing
Cross-Country Skiing
River Trips