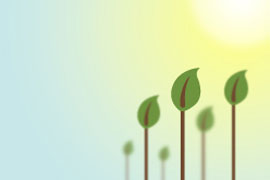 Cattail Cove State Park
P. O. Box 1990, Lake Havasu City, AZ 86405
The beach, boat ramp, and 61 campsites atCattail Cove State Park offer a broad spectrum of activities for all to enjoy. Whether you're interested in swimming, fishing or just lounging and relaxing, Cattail Cove State Park offers you and your family a chance to get away and enjoy tranquility along Lake Havasu. The 2,000-acre park has been operated by the Arizona State Parks Board since 1970.
Lake Havasu was formed when the Colorado River was dammed near Parker. The 45-mile long lake creates a haven for all kinds of water sports. Fish for largemouth and striped bass, channel & flathead catfish, bluegill and crappie. Boat on the blue waters, sail into quiet coves, or water ski or jet ski out on the open lake.
If campgrounds are not your style and you have your own boat, you can motor out to one of the 28 campsites along the water's edge. You can also rent boats and campsites with trailers at Sandpoint Marina and RV Park, as well as have dinner at Sandpoint's cafe.
The area surrounding the park is also a rock hound's paradise. Volcanic rock, geodes, jaspers, obsidian, turquoise and agate can be found outside Lake Havasu City.
Phone Number:
928-855-1223
Website:
azstateparks.com/Parks/CACO/index.html